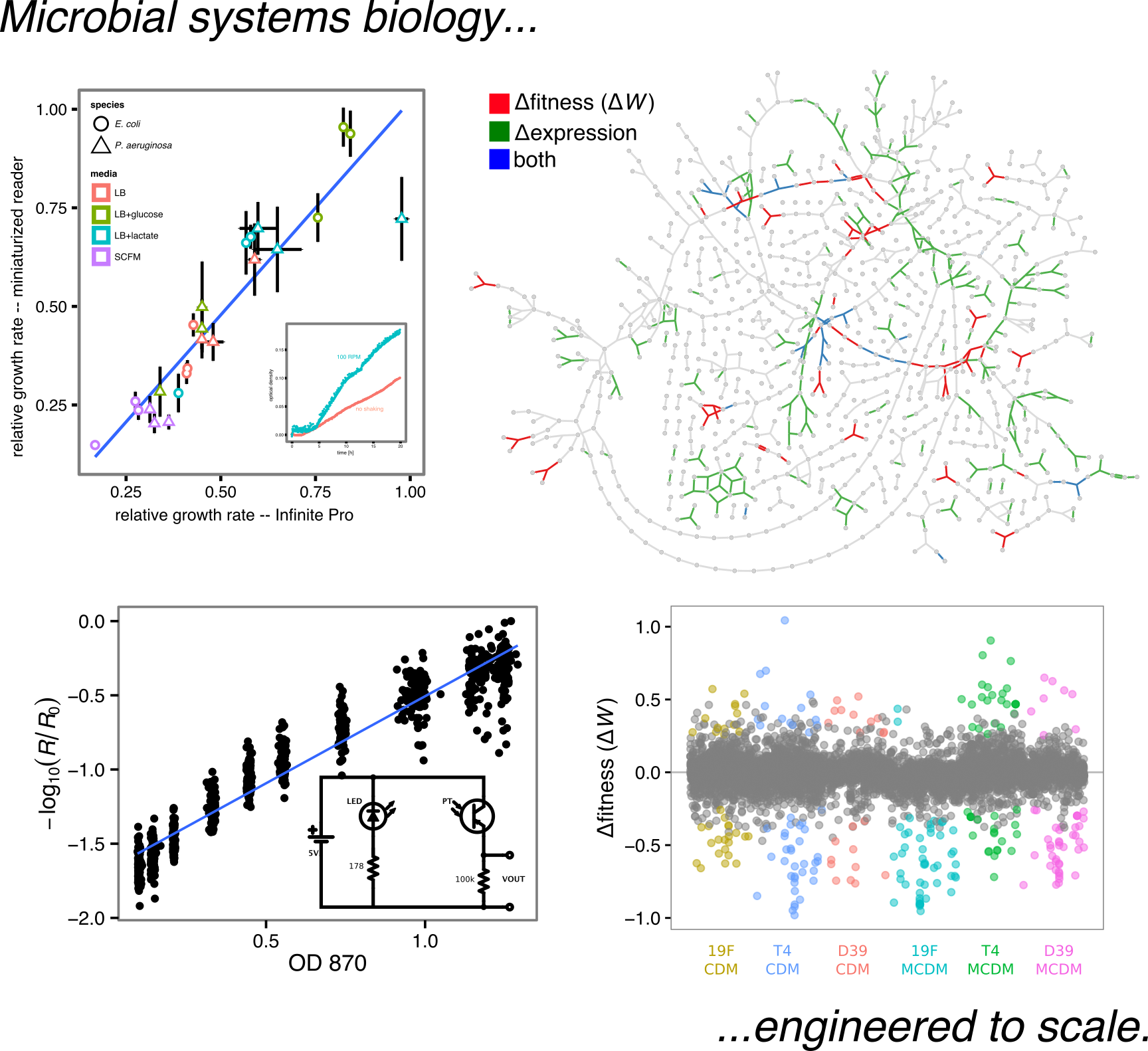 News
August 2017: New paper in Cell Reports demonstrates that under antibiotic stress, most of the transcriptional changes in bacteria are not linked to genes that matter. [link]
June 2017: New paper: Hands-on games to teach genome assembly without any math. [link]
May 2017: Mia, Jeremy, and Audra represent the Jensen lab at the World of Genomics. Our robot was on display, and we sequenced bacteria live in the Chicago Field Museum!
March 2017: The Jensen Lab receives a grant from the NIDCR to study genetic and metabolic interactions in the oral microbiome.
February 2017: Undergraduate Adam Dama joins the lab.
December 2016: Mia Sales receives a Research Support Grant from the Office of Undergraduate Research.
December 2016: Thomas Moutinho visits from the University of Virginia.
September 2016: Undergraduates Will Herbert and Matt Tang join the lab.
August 2016: The lab welcomes three new grad students: Kenan Jijakli, Jeremy Kemball, and Ryan Wyllie.
June 2016: Undergraduates Mia Sales, Sid Sridhar, Tom Keaty, and Caroline Blassick join the lab.
May 2016: Audra Storm and Megan Griebel join the lab as technicians.
February 2016: Paul visits the University of Rochester Department of Microbiology and Immunology.
February 2016: Joshua Au joins the lab as an Undergraduate Researcher.
January 2016: The Jensen Lab opens at UIUC.